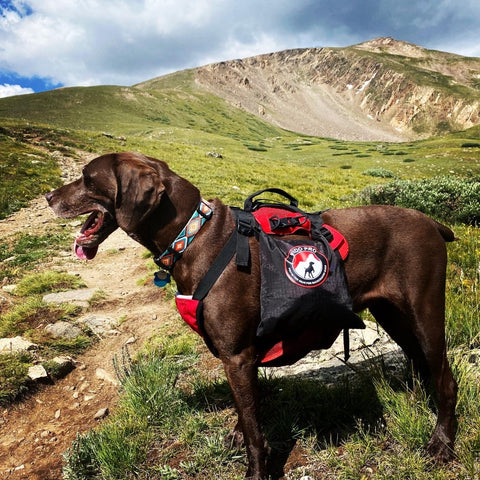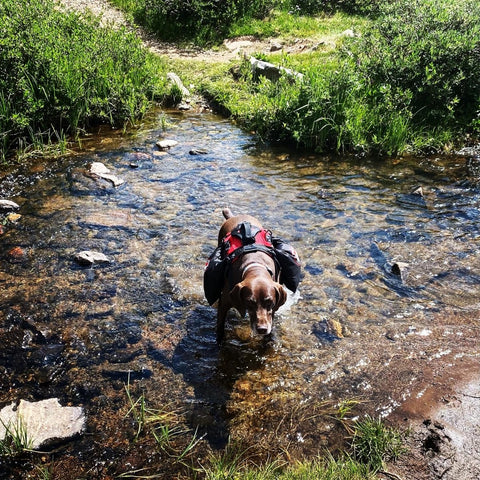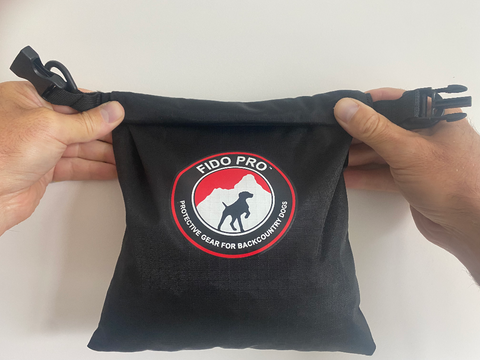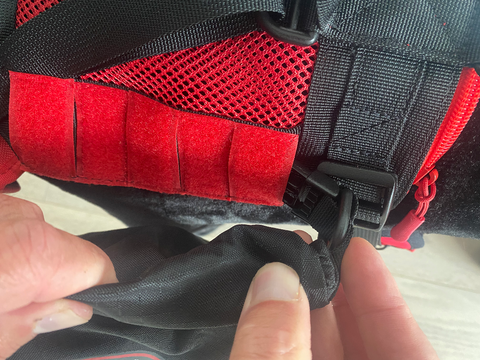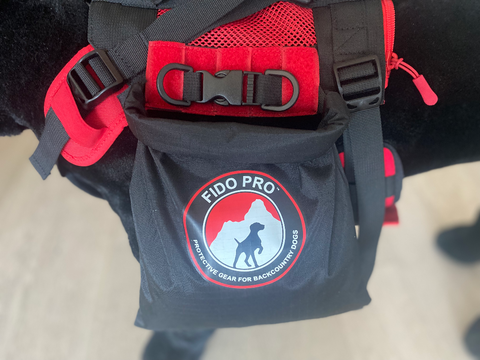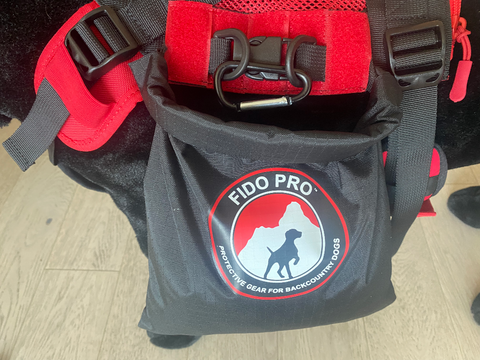 Accessory to the Panza Harness or available to be purchased alone! 
The Fido Pro, Saddle-Dry-Bags can be used as an accessory to the Panza Harness or can be used without the Panza Harness as a great way of keeping your dogs' food and gear dry. Whether you are going on a day-hike or a multiday backpacking trip, the Fido Pro, Saddle-Dry-Bags are the most functional and safe way for your dog to carry their own food and gear. The key feature is in the name "dry bag". One of the worst things that can happen when you are adventuring with your pup is to have their kibble ruined because it got wet.
The Saddle-Dry-Bag is...
✔️ Compatible with the Panza Harness, turning the Panza Harness into a multi-use harness. With the addition of the dry-bags it becomes a backpack, it also has a built-in rescue sling, as well as it being the best dog harness on the market.
✔️ Don't own a Panza Harness, no problem! You can purchase the Fido Pro Saddle-Dry-Bags individually or as a set.
✔️ Made from heavy duty rip-stop nylon, with a coating of PVC, making them waterproof.
Height: 10.5 inches, Width 8.5 inches
Volume per bag: approximately 1.1 liters when folded and closed. (this is approximately 4.5 cups of Kibble, with room for a couple of snacks as well). Combined, both bags will hold approximately 9 cups of kibble. Enough for a four-day backpack trip for a medium-large to large breed dog.
Step 1:
Fill the bag approximately 2/3rds full.
Step 2:
Fold the top two times towards the logo side of the bag.

Step 3:
With the logo side of the bag facing out, pinch the sides of the fold with your fingers to keep the top folded as you place as you begin to thread the straps through the Velcro loop "Molle System".

Step 4:
Thread the buckles behind the two outside Velcro loops
Step 5:
Clip buckles and center.

Step 6:
Pull D-Rings through loops to hold buckle in place.

Step 7:
Add the carabiner (included) for extra security.