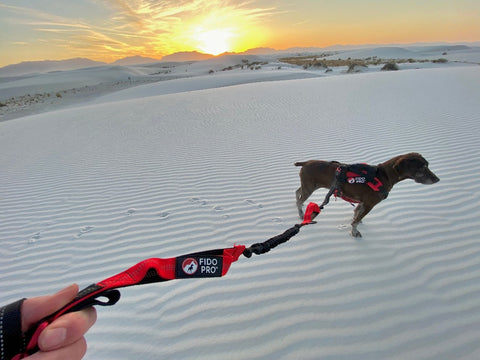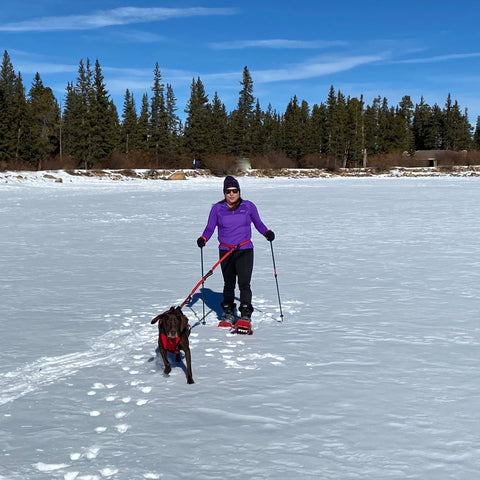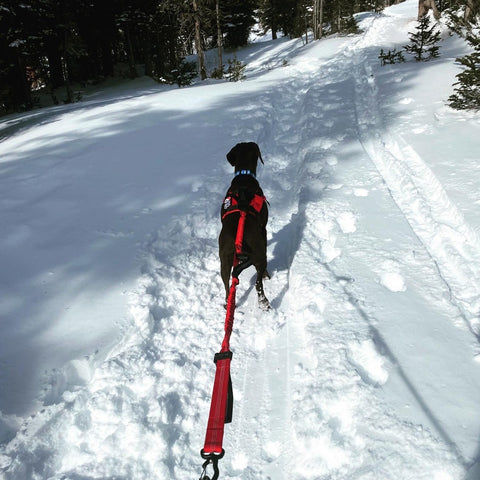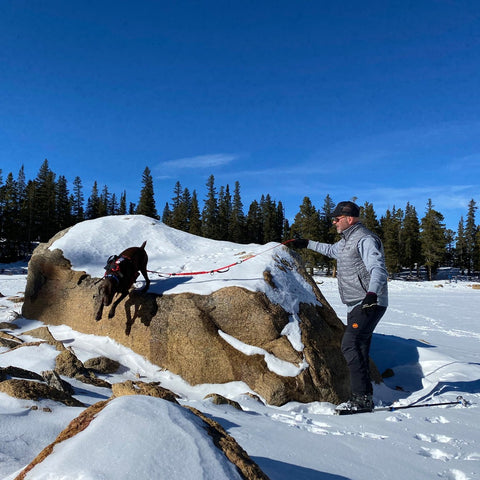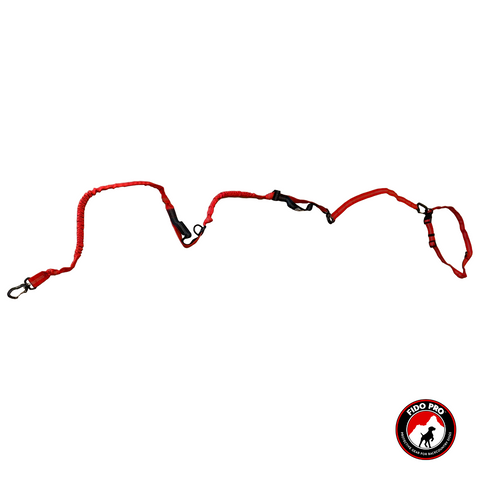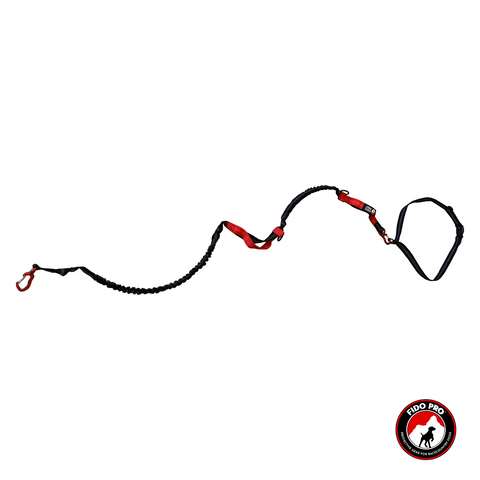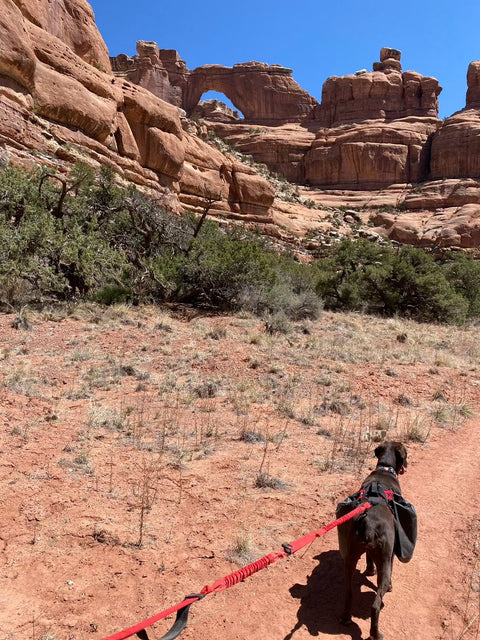 Voted number one hiking and running leash. 
Designed by backcountry dog enthusiasts
The best leash for keeping your dog tethered while enjoying your favorite outdoor activity.
Hands Free bungee leash with waist belt
Dual bungees prevent sudden jerks that might pull you down while hiking, trail running or skiing.
Comes with a 28" webbing runner and carabiner that extends the length of the leash.
Reflective thread for night-time visibility
Two handles for extra control over your dog.
Dimensions and additional information under "Technical Spec's"
CARE INSTRUCTIONS
Made in China.
Hand wash in cool water using mild soap, hang dry.


Technical Specs
Multiple Adjustable Leash Settings 

Length 54" inches (137 cm) - also easily adjusts to 46" and 30" (117 cm / 76 cm) based on your needs
Adjustable Belt (included)

Belt fits waist sizes from 24" inches to 46" (71 cm to 122 cm)
Two control handles - made to grab quickly and easily when you need them

Bungee: Heavy Grade - stands the test of time
Webbing: Specified to minimize wear and tear

Weight: 7.08 oz. (.2 kg)
Color: Black with highly visible Bold Red