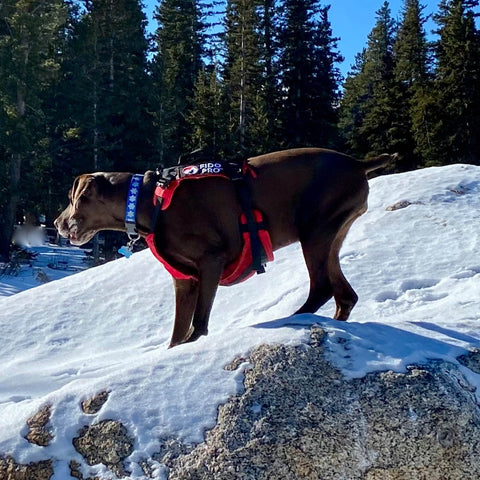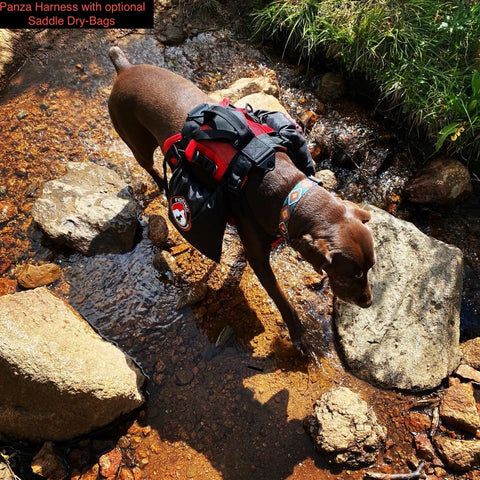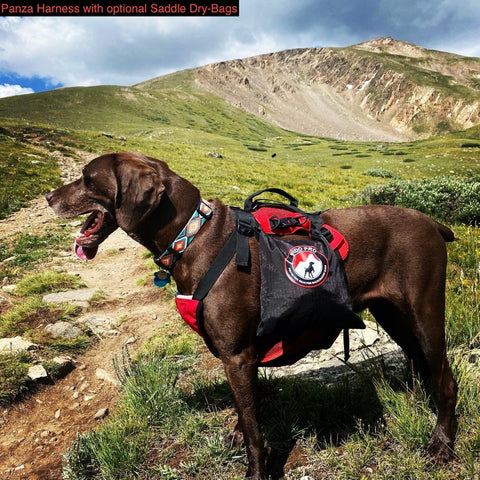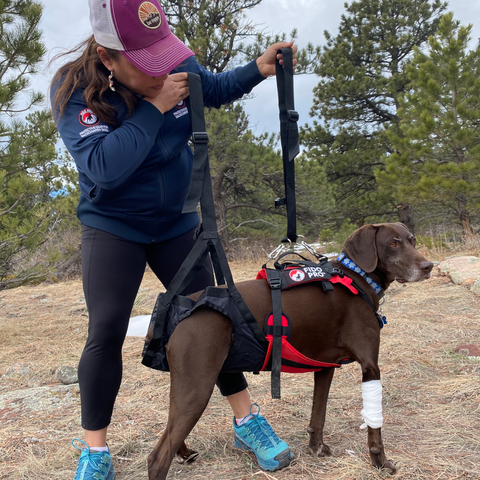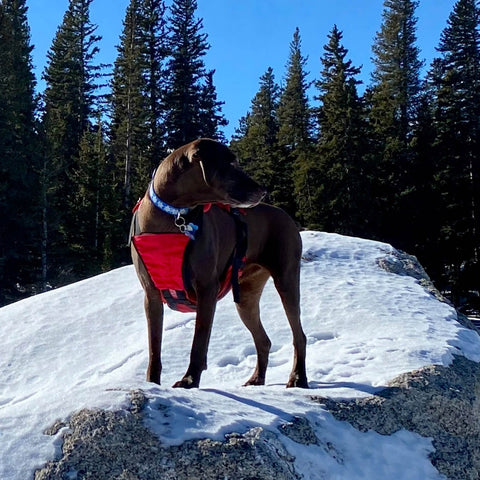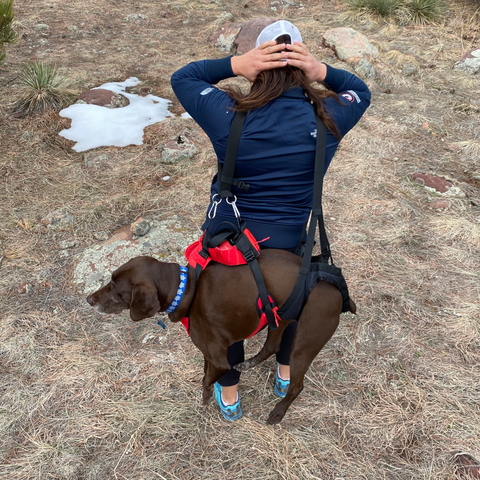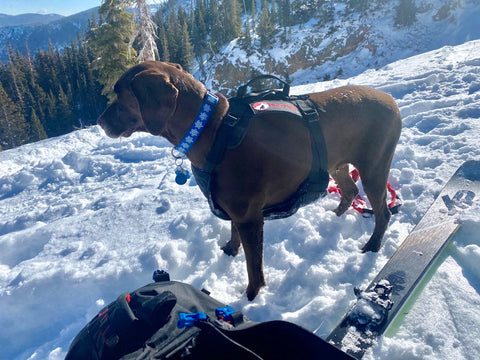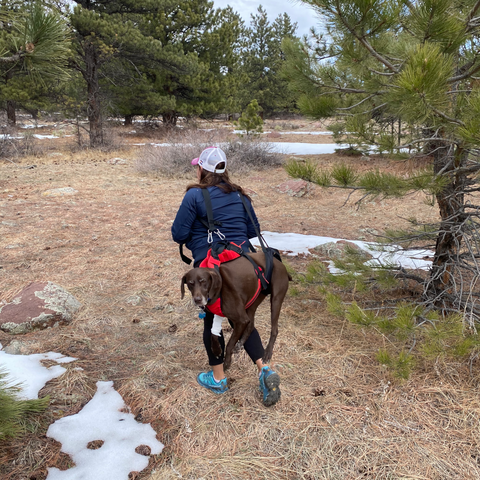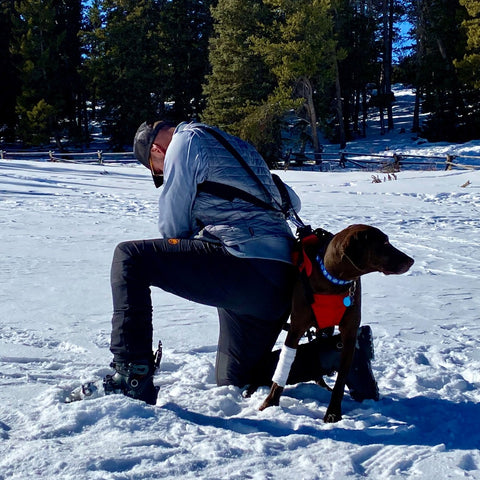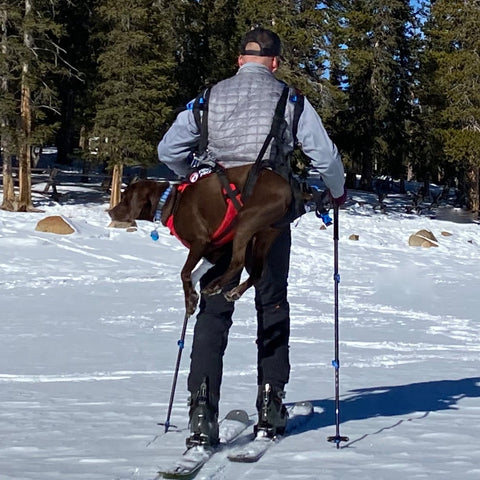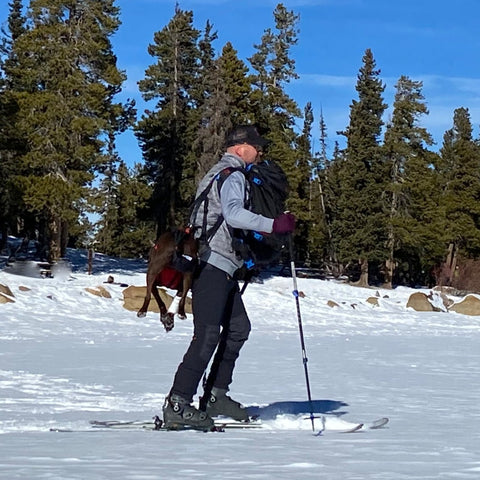 The Panza Harness with Deployable Emergency Dog Rescue Sling - Europe
Made in Colorado, USA.
THE BEST EVERYDAY DOG HARNESS THAT

 

ALSO

 

DOUBLES AS A CANINE-CARRYING SLING IN AN EMERGENCY 
The Panza harness is the ONLY dog harness that also converts into a rescue sling, so you can safely carry your dog if they become injured or sick during an outdoor adventure. Add the optional Saddle Dry-Bags, turning it into a backpack, and it becomes a true multipurpose piece of gear.  With the Panza harness, you get the best dog harness for everyday use AND the ultimate peace of mind because your dog will never be without a rescue sling in the event of an emergency. No matter if you're a mile from the trailhead or deep in the woods, you'll be able to carry your dog to safety.
Why you need the Panza harness: Dog injury or illness on the trail is more common than you might realize. Anything can happen —  paw abrasion, sudden fall, puncture wound from a tree branch, wild animal encounter, snake bite or over-heating. In a real emergency, would you be prepared to manage the situation? 
The Panza harness gives you the ability to self-rescue your canine companion — and complete confidence to tackle even the most rugged adventures. Always ready to deploy when you need it, "this harness would have been enormously helpful when our dog Remi became seriously injured" (read the true story that inspired us to create our first rescue sling, the Airlift).
The Panza harness is…
✔️ Perfect for trail runners, cyclists, hikers or skiers with minimal backpack space to carry dog gear
✔️ Complete with storage pockets so your pup can carry their own bowl, first aid kit and snacks. 
✔️ Built with chest and belly brush guards to protect your dog from cuts and scrapes
✔️ Equipped with a heavy-duty lifting handle to easily get your dog over obstacles or out of trouble
✔️ Easy to use and recommended by veterinarians and Search & Rescue
✔️ Designed to fit most dogs 15-60kg
✔️ Rigorously tested in the toughest conditions
✔️ Created by dog lovers for dog lovers to give you peace of mind
✔️ Made in Colorado USA
(Patent Pending)